More funeral photos
My grandfather, one week before he passed away. I am grately I got to see him before his death. He prayed for me and Kabao.
My mother fixing the inner bedding of grandpa's casket before burial.
Mom and I.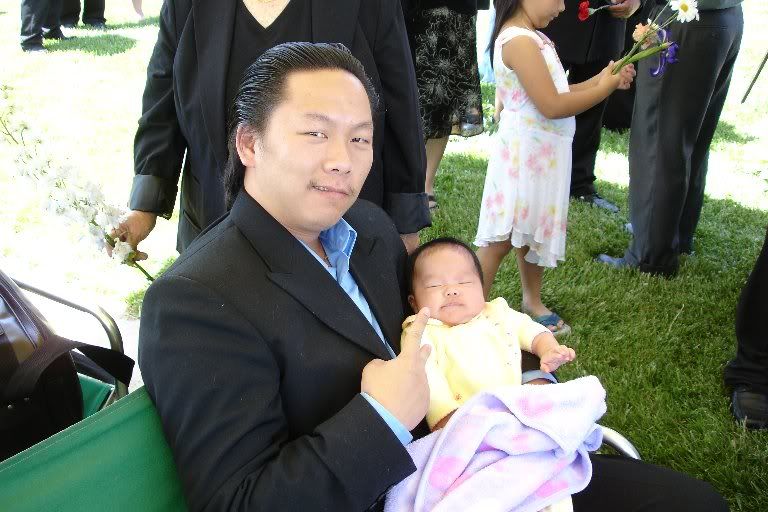 David and his daughter. I didn't know he was the composer and keyboardist in Illusions (the hmong band).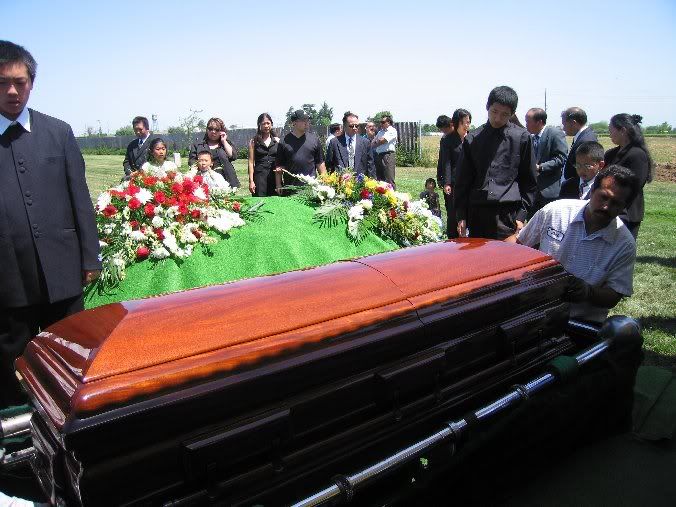 Lowering of the casket.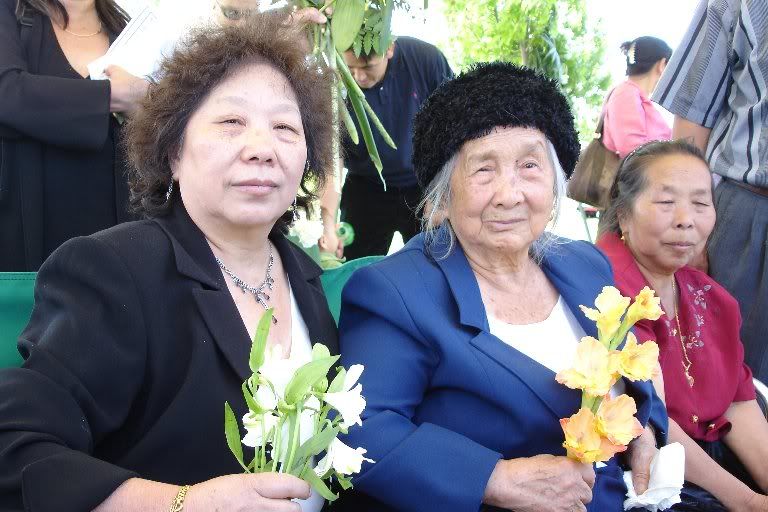 Mom and Grandmother.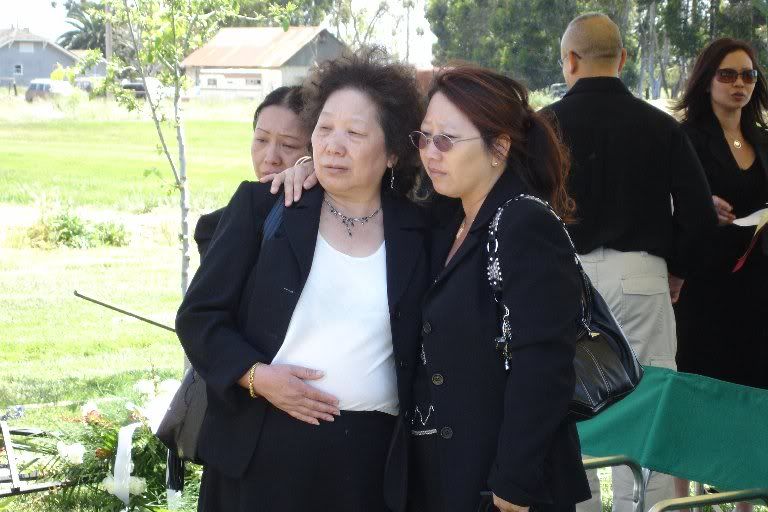 Mom and Niam Tais Ntxawm.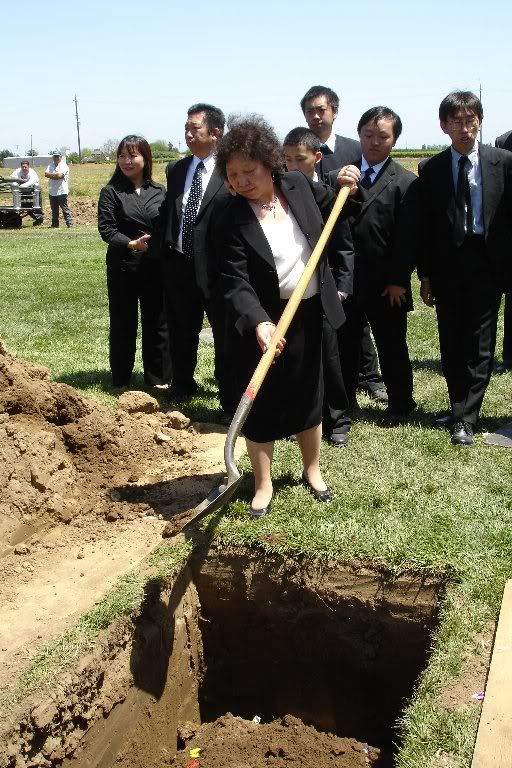 I wrote a song for grandpa and sang it at his funeral.